Review snippets
Listen to Ali's CDs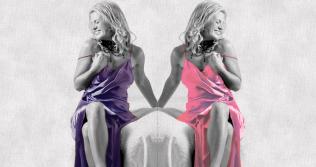 Click 'find out more' to hear music clips from all of Ali's 7 CDs.
Find out more
Scroll down for reviews / endorsements for Cabaret, Theatre or MC work.
A Natural Woman 2023 May Tour (CABARET / THEATRE)
7 Performances in total: in Nelson, Kapiti, Hastings, Hamilton, New Plymouth, Invercargill and Dunedin (May 2023)
50th VFM Reunion function, Christchurch: April 2023 (CABARET)
Russell Fitts, Function Organiser, 18th April

Your performance on Tuesday evening was a highlight and the most perfect finale to what was a most memorable reunion.  

Thank you so much for the evening to remember. "Simply the Best."
End Of The Rainbow: February 2023 (THEATRE)
Performances at The Opera House, Wellington (Feb 2023)
Beauty and The Beast: December 2022 (MUSICAL THEATRE)
Chris Lynch, Christchurch' Newroom, 3rd December 2022
Singing sensation Ali Harper played Mrs Potts.
Ali showed off her versatility as a performer with brilliant comedic timing along with some smooth dance moves, despite the obvious limitations of being dressed as an oversized steaming teapot.
Wallflower and Paperdoll: Sep & Nov 2022 (MC and CABARET)
Trina Laracy, Owner of Wallflower and Paperdoll Boutique Stores
 When it came to a special birthday for my boutique Paperdoll… I knew I wanted a certain type of atmosphere. Fun, playful and a night to remember. Well Ali Harper nailed it all.

 My customers are still talking about Paperdoll's 10th birthday… What a memorable night.

 We are continually blown away by Ali's ability and her performances are outstanding.

 We are very happy to  recommend Ali for all your events…. Big or small.

 We will definitely be hiring Ali again and again.
ProBeauty Awards dinner & Gala: Oct 2022 (MC and CABARET)
Nicola Quinn, Owner of ProBeauty
Thank you so much for your wonderful contribution to our successful event on Friday. Our guests thought you were spectacular and we couldn't have been happier.  
Having you to help with the awards was just perfect and as for the opening medley.  Wow!
 NZPA ChCh National Conference, Christchurch: Aug 2022 (MC)
John Purcell, Chairman, New Zealand Parking Association, 31st August

A wonderful engaging MC!
All feedback has been very positive and Ali's contribution to making things run smoothly was fantastic.
Airways Safety Conference, Christchurch: June 2022 (MC)
Jamie Gray, Head of Public Affairs & Communications, 28th June

Ali was recommended to us and what a recommendation that was!  
On the day, Ali was professional, energetic and engaging. Not only was she a fantastic MC on stage, she was amazing at helping to support our speakers – a number of whom had also stepped in at short notice. 
We received great feedback on how professional our event was, and a lot of that can be attributed to Ali keeping us on track, ensuring seamless transitions between speakers and maintaining the energy in the room throughout the day.
A Little Night Music 2022 (THEATRE)
Performances at The Great Hall, Christchurch Arts Centre, ChCh (Jun 2022), and The Piano (August 2022)
Jayden Harper, Online reviewer, 30th August 2022
Ali is no stranger to the stage with a spectacular career and she doesn't fail to deliver here either.
Her grace and cheek on stage along with her exceptional rendition of 'Send in the Clowns' had us all grateful such a strong actress was chosen for this part.
She made me believe that she was genuinely from that era.
Ruth Agnew, Theatreview, 11th June 2022
The always outstanding Ali Harper is radiant in the central role of Desiree.
'Send in the Clowns' is the highlight of the night.
Jordon Jones, Backstage, Christchurch, 11th June 2022
Desiree is the heart and the powerhouse of A Little Night Music, and Harper absolutely dazzles in the role.
Her presence onstage is magnetic, as is her vocal skill.
The chemistry between Harper and Densem is like static electricity: not flashy, not unexpected, but soft and fizzing and impossible to sunder.
Claudia Jardine, Flat City Field Notes, Christchurch, 11th June 2022
 A quintessential Ali Harper as Desiree Armfeldt... is sure to please Sondheim fans.
'Send In The Clowns' still hits home, and hard, but more so for the visuals of the scene; Desiree's lowered head, the pair seated together at the end of the bed, the blank look of shock on Fredrik's face. 
Ali Harper makes perfect sense as Desiree Armfeldt, and she is so at ease on stage.
A Natural Woman 2022 (CABARET / THEATRE)
Performances at Circa, Wellington (Jan-Feb 2022)
The Look of Love 2020-2021 (CABARET / THEATRE)
Performances in Nelson (March 2020), Christchurch (December 2020) and Wellington(January 2021)
Mid-Winter Xmas fuction : July 2020 (CABARET)
Anna Moorhead, Activities co-odinator, Lady Wigram Retirement Village, Christchurch
It is always a pleasure to host Ali Harper at Lady Wigram Village.  Ali brings such star quality and residents love her engaging chat and backup stories to each number she performs.   A true professional with the most stunning voice, we can guarantee a full house of attendance when Ali comes to sing!
Murray Taylor, Resident, Lady Wigram Retirement Village, Christchurch
Entertainment of the very best, from a truly delightful and professional entertainer, enjoyed by all our residents.  Hope you return soon.
The Look of Love : March 2020 (CABARET)
Gail Tressider, Theatreview, Nelson, 15th March 2020
Songs and stories delivered with dexterity and ebullience... Whatever her subject, Ali Harper adds warmth to their story – her charisma and sweetness is enfolding...
NZCFI Conference : Sep 2019 (MC)
Owen Goodwin, Executive Director, The New Zealand Credit & Finance Institute,11th - 12th Sep 2019
Ali was terrific as both an MC and entertainer at our conference. I had many of our guests (delegates) comment to me how she welcomed them personally to conference during the very first morning tea on day 1. Top marks for that one particularly for our 2 Australian guests. 
They were truly moved by her performances on and off the stage. Ali's light-hearted words came at just the right times which broke up what can be a very 'dry' subject matter event. 
Her introductions of all our guest speakers and thanks to them were handled very professionally.
Emerging Tech in Health Conference: May 2019 (MC)
Kim Mundell, CEO, Health Informatics New Zealand, 21st - 22nd May 2019
Ali was MC for our 350 person health-IT conference in May 2019. She did a fantastic job keeping 40 speakers running to time and maintaining audience attention throughout two days of fast paced presentations. Ali has a lovely balance of focused professionalism and a relaxed engaging style onstage. Highly recommended MC! 
Legendary Divas: February 2019 (CABARET / THEATRE)
Gail Tressider, Theatreview, 17th February 2019
Perfect. Happy and contented we walk away from the theatre, our heads and hearts filled with music.
Pip Harker, Theatreview, 7th February 2019
There is no doubt Ali Harper is a national treasure… who else could ask a kiwi audience to stand and boogie to a Motown medley finale and they actually do it. 
This show is a fun night out for old school song lovers everywhere.
Songs for Nobodies: May - October 2018 (THEATRE)
Donasia Sykes, New York Reviewer, 12th October 2018
5 stars – Solo Critic's Choice 

Ms. Harper's efforts to learn multiple accents and imitate the vocals of each artist really paid off. From country to blues, Harper captures the pain and joy of each artist. The audience applauded each song enthusiastically. You could feel the sway and sass of Cline and Holiday, and the grace and refinement of Garland, Piaf and Callas. "Songs for Nobodies" an inspiring homage to female vocalists and the women who love them.
Kate Timms-Dean, Theatreview, 25th September 2018
Harper's characterisation is dazzling.  Each character distinct in voice, stance and delivery; every facet clearly conveyed with charm and humour.
More than a night of entertainment. This is an evening of inspiration.
Liz Wylie, Wanganui Chronicle, 6th September 2018
My gob was throughly smacked by the 90-minute one-woman performed by Ali Harper.
What a play and what a performer.
Emma Rzepecky, Massive Magazine, 16th July 2018
 Ali Harper is magnificent on the stage, bringing the ten characters to life beautifully.
Songs For Nobodies

 is a dramatic masterpiece that shows off the extent of theatre veteran Ali Harper's talents.
Sharon Pardoe, The Dominion Post, 9th July 2018
90 minutes of Joy
What an amazing talent Ali Harper is… at the end of the performance the packed audience jumped up to give her a well-deserved standing ovation.
John Smythe, Theatreview, 8th July 2018
Harper transcends the 'star' label to prove herself a true artist
Viv Milsolm, Theatreview, 24th May 2018
Ali Harper has a range and depth and clarity which, combined with her acting ability, make for a stunning performance.

She brought an energy and accuracy to the stage which left the audience in no doubt they were enjoying a very special talent.  
Alana Dixon-Calder, Theatreview, 20th May 2018
Impressive stuff… Harper is a fantastic actor with vocal ability to match… in Harper's hands the show is in turns hilarious, mesmerising, eerie and sad.
A Doris Day Special: September - October 2017 (THEATRE)
Ralph McAlister, Kapiti Independent News, 18th September 2017
You would be a fool to miss this brilliant piece of musical theatre.
A World Class show.
Jo Hodgson, Theatreview, 18th September 2017
BEAUTIFUL, QUIRKY, GUTSY.
Ali captivates us with her take on Doris's story and as it unfolds, we discover a woman with a huge love of life.
Ali Harper really is an NZ treasure in the performance world. Her effervescent energy and character draw the audience in and carry us along.
Madelaine Empson, Regional News Reviewer, 18th September 2017
In A Doris Day Special, Ali is again a force to be reckoned with, and I find my grin uncontainable from beginning to end.
The show is wonderfully presented, the structure engaging and the costumes spectacular.
Peter Mechen, Middle C reviewer, 16th September 2017
Harper has that indefinable but overwhelming star quality which seems to fuse with whatever song she is singing, and whatever persona she is presenting.
I enjoyed being, once again, "galvanised" by Ali Harper, by turns basking in and further energising the fulsomeness of her commitment as a performer and communicating that same energy to her fortunate audiences.
Ewen Coleman, Dominion Post, 18th September 2017
A great evening's entertainment.
Being an excellent singer and consummate performer Harper is able to truly epitomise everything everyone ever imagines about Day.
It is the production values of this show and the way Harper and her team have put together an incredibly stylised, sophisticated production that is the stand out feature.
Songs for Nobodies: August 2017 (THEATRE)
Richard Mays, Manawatu Standard, 21st August 2017
Profound, ironical, funny, moving and ultimately astonishing, Songs For Nobodies is outstanding entertainment.
 You have my word, NZ blog, 21st August 2017
Ali Harper leaves an impression on the soul.

This performance ticked all the boxes, with music, lighting, sound, and acting, so beautifully and seamlessly polished as to produce a life of its own. Such a stunning performance here in Palmerston North is a treat of immeasurable proportions.

I am so full of admiration for this woman's performance I could actually weep.
Adam Dodd, Theatreview, 20th August 2017
Her expressive command of characterisation and song... is stunning

.
Songs for Nobodies

 is an exquisite evening out. Experience it while you can.
Songs for Nobodies: June - July 2017 (THEATRE)
Margaret Agnew, Christchurch What's Up Theatre Reviewer, 18th June 2017
Here is a reminder for we foolish mortals who forgot (or forgot to remember), that a gorgeous, gifted goddess walks among us. And her name is Ali Harper.... From belting out a stirring Non, je ne regrette rien to delivering a moving and disturbing jazz trio of Strange Fruit, Lady Sings the Blues and Ain't Nobody's Business If I Do, Harper is nothing short of sublime...They're all so, so good but as Callas, she is show-stopping.
Grant Hindin Miller, Theatreview, 18th June 2017 
This remarkably assured production does not rely on props, flamboyant makeup, loud costume changes or fireworks, it relies on sheer talent – on the hard won decades-long accumulated skills of acting, singing, voice work, stage presence and dramaturgical acumen of Ali Harper. In fact there would be few performers who could manage this production but Ali Harper wears it like a glove which could have been fashioned for her and for her alone.
Like so many, I have enjoyed Ali Harper's performances over many years but in this production we are transfixed by a performer at her peak. In fact she is so good that at times, I hardly recognise her – she has become the alter egos she represents. Ten personalities, ten accents, varying from New York, mid-West, England and Ireland. And she channels the essence of each of the five musical legends in posture and song. What a vocal range, what fine handling of the various styles she has to sing, what poise and stage presence she brings to each vignette. What an absolute star.  
Tony Ryan, The Press, 19th June 2017 
A truly astonishing acting and singing tour-de-force. 
A DORIS DAY SPECIAL - T Train Tour: May 2017 (THEATRE)
Lexie Matheson, Auckland Theatre Critic, 14th May 2017 
No-one sells a song like Harper and her voice is in perfect nick. There are plenty of songs too and every one is an absolute delight. I don't often recommend shows but this is so good that I simply have to. Go. You'll love it!"
The Plug, at BayCourt Community and Arts Centre, 7th May 2017 
Talented New Zealander Ali Harper embodies the delightful and light-hearted persona of Doris Day to perfection with her delicate vibrato and gleeful accent. 
The show is a brilliant tribute to one of America's greatest sweethearts and Harper has created a show full of mixed media, tremendous big band sounds and dazzling costumes that creates a fully immersive experience for all admirers of the legendary Doris Day.
Robert Gilbert, Theatreview, 5th May 2017
Like Doris Day, Harper is a chanteuse with impeccable comic timing, a sparkling smile, and an endearing persona. She commands the stage with such confidence that we are drawn into The Doris Day Special as willing contributors to the sugary sweet, clean living, all-American dream girl. 
Ali Harper is always in full control of her voice. Her singing is unaffected, direct, and sweet. She has flawless breath control, and her diction and dynamic control are faultless.
LEGALLY BLONDE, CHRISTCHURCH: Dec 2016 - Jan 2017 (THEATRE)
Margaret Agnew, What's Up Theatre Reviewer, 27th November 2016 
The always amazing Ali Harper plays Paulette with a sensitivity that might be lacking in a broader comedic portrayal of the unlucky-in-love hairdresser.  Her big number Bend and Snap is a show stopper, and judging from the audience cheers and whoops, a clear audience favourite.
Naomi van den Broek, Theatreview, 27th November 2016 
'Bend and Snap' in the hands of the always effervescent Ali Harper is an audience favourite, and I have tears streaming down my face in the Riverdance spoof that follows.
A DORIS DAY SPECIAL, RANGIORA: October 2016 (THEATRE)
Kurt Ganzl, kurtofgerolstein.blogspot.com, 15th October 2016 
Ali Harper is a New Zealand national treasure. She is the country's outstanding female musical theatre performer, and has been such – though still young -- for a good few years. 
The highlight for me was the star's performance of 'Secret Love'. Oh, I should say, Ms Harper actually has a 'better' voice than Ms Day. Her singing is impeccable and beautiful.
LEGENDARY DIVAS, CIRCA THEATRE, WELLINGTON: July 2016 (CABARET)
MaryAnne Cathro, Theatreview, 28th July 2016 
Well people, this is how it is done. Put two outstanding performers on stage who have also known each other for 26 years, and the magic happens. I first saw Ali Harper in Circa Two performing Tell Me On A Sunday back in 1998, and she was fabulous then. Eighteen years later, her talent has matured like a good cognac, developing breadth and depth and soul, although on stage she sparkles like champagne!
Ewen Coleman, Dominion Post, 28th July 2016
Harper's many years of experience in musical theatre and cabaret shines through in this show, as she is the consummate performer, confident and grounded, yet full of life and energy. Her ability to be able to move from one style and genre of song to another at the hitting of a note is quite extraordinary.
A great evening of musical entertainment.
David Farrar, KiwiBlog, 29th July 2016 
Harper not only is a great singer, but also an excellent actor. Her facial expressions bring the stage to life, and she also has considerable audience interaction which is hilarious.
Courtenay Rose Brown, Artmurmurs NZ Blog, 28th July 2016
When Harper performs, she holds the emotion of the song as if it were her own and it is captivating. She holds the room in the palm of her hand and with every gaze held, hearts melt." 
Legendary Divas is worth seeing for an intimate concert of Harper's talent and her show stopping voice.
Madelaine Empson, Regional News Reviewer, 28th July 2016
Ali is absolutely captivating on stage, impersonating the greats with respect and reverence whilst still letting her own light shine. The setting is intimate, the audience mesmerised, and her passion palpable… 
Legendary Divas was just wonderful. The time simply flew by and the audience was left invigorated, inspired, and wanting more. I am an Ali Harper fan for life now.
Wellington Reviews, 28th July 2016
A normal Circa show creates an emotional reaction in me but Legendary Divas I felt in my blood.  I admit to wanting to sing along and thoroughly enjoying the bits where we were encouraged to so.  Then I sang all the way home... 
This was a feel good show, though there were bits that touched your heart too.  I recommend this for anyone looking for a good time…
A DORIS DAY SPECIAL, PALMERSTON NORTH: July 2016 (THEATRE)
Stephen Fisher, Manawatu Standard, 11th July 2016
Harper bears an uncanny resemblance to Day in appearance, manner and vocal quality. She was completely in charge of the evening, which was beautifully paced and shaped throughout, both pathos and joy reflected with considerable empathy towards her subject.
This Doris Day Special was indeed as special and as satisfying as the title may suggest, bringing back many fond memories for the matinee audience. 
John C Ross, Theatreview, 11th July 2016 
Ali Harper has an impressive track-record as a singer and performer, and it shows.
A CABARET DINNER PERFORMANCE, CHRISTCHURCH: June 2016 (CABARET)
Jemma Appleton, Activities Supervisor, AlpineView Retirement Village, 22nd June 2016 
Truly spectacular. Such a powerful voice, had everyone in complete awe. Thanks Ali, for making it such a special evening – we are a very happy village !!
A DORIS DAY SPECIAL, NEW PLYMOUTH: May 2016 (THEATRE)
Holly Shanahan, Theatreview, 22nd May 2016 
Harper has all the effervescence that made Doris Day such a ray of sunshine. She embodies the 'natural zing' of a woman who loved joy, and who just "want(ed) to smile and make people happy." 
The show's strengths are part infectious positivity, and part Harper's stunning voice and sensitive renditions of Day's songs.
A DORIS DAY SPECIAL, INVERCARGILL: May 2016 (THEATRE)
Jane Milne, Theatreview, 12th May 2016 
Ali Harper charms as Doris Day. Oozing personality and character we are taken on a journey of Doris Day's life. From emotional songs with depth and feeling to whimsical songs splashing fun and laughter around the stage and audience, Ali Harper's voice as Doris Day stays strong and amazing. 
Play the CD loudly and sing as you drive home, it has been a fantastic night at the Doris Day Special!     
A DORIS DAY SPECIAL, CHRISTCHURCH: April 2016 (THEATRE)
Lindsay Clarke, Theatreview, 25th April 2016 
Doris Day's aspiration to be joyous and to make others happy too is outstandingly well served by Ali Harper's own interpretation and personality. Add this to her glorious vocal ability and there is the recipe for a highly successful evening's entertainment.
The film 'Calamity Jane' offers up a couple of beauties, but all are well chosen and rendered for us with the spirited application which thrills fans of this performer again and again. Audience participation, when it comes along feels like a natural outcome of a happy celebration.
The freshness and hallmark spontaneity of this immensely gifted performer are a charmed match for the music and personality of the fabled Doris Day. 
At the centre, of course, is the indefatigable and super-charged talent of Ali Harper. Her range and conviction has the audience in delighted thrall.
Dearna Doglione, Broadwayworld.com, 22nd April 2016 
Throughout the show there is one quality that really makes itself known: heart. There is anguish and festivity, joy and loss; but Harper brings with her an honest impression of love that is reserved for only the most powerful performers. No matter the sorrow Doris tells, Harper grounds it in a genuine kindness that speaks volumes for herself as both an artist and a person.
NAUGHTY AND NICE, TAURANGA: March 2016 (CONCERT)
Liam Ryan, National Jazz Festival, Tauranga, 26th March 2016 
Ali Harper's Naughty and Nice concert at the National jazz Festival was a perfect mix of theatre, musicianship and storytelling. Her singing and spirit filled BayCourt Theatre and she was accompanied by a superb band. The audience was in love with her from the first song to the encore ovation.
LEGENDARY DIVAS, HAMILTON: November 2015 (CABARET)
Ngaire Riley, Theatreview, 6th November 2015 
The promo line of "Quiet please there's a woman on stage" is litotes in Ali Harper's Legendary Divas. She dominates this delicious evening out. She sings divinely. She shares snippets of women's lives in between singing their songs and her rapport with the audience is infectious.
HOME AND FAMILY CHARITY FUNDRAISER: October 2015 (MC)
Phillip Duval, Chairman of the Board: 29th October 2015
Ali, thank you so much for a star performance last night at Home and Family's DWTS. You were sensational and loved by all! 
LEGENDARY DIVAS, HAMILTON: 2015 (CABARET)
Steve Scott, Hamilton News, 23rd October 2015 
Singer and entertainer Ali Harper is a very clever and imaginative artist. She also possesses a rich, powerful and controlled vocal.
Gail Pittaway, Theatreview, 17th October 2015 
Her energy is phenomenal, while her warmth and ability to work with the band and to the audience is delectable.
It's a memorable night of great music and song from a New Zealand legend, Ali Harper.
LEGENDARY DIVAS, CHRISTCHURCH: 2015 (CABARET)
Alan Sharr, Rotary Christchurch, May 2015
Garden City Rotary members who attended Ali's Christchurch show very much enjoyed the occasion... many were looking to go to it a second time as they enjoyed it that much!
Moyra Whiting, Ashburton, 29th March 2015
Ali Harper is a diva in her own right... powerful, in control, gorgeous and every bit the ultimate character.
Lindsay Clark, Theatreview, 1st March 2015
Loud applause for this generously gifted actress, with an all-enveloping voice that can take us with her no matter what she sings, is a further extension of the celebration of song that she offers.
'Quiet please, there's a lady on the stage' is not a difficult instruction to follow, captivated as we are. The heartfelt applause at the end says it all. 
AN EVENING WITH ALI HARPER: 2014 (CABARET)
Moyra Whiting, Ashburton, 25th September 2014
Ali's interpretations of songs such as Evergreen, Diamonds are Forever, Songbird and Shadow of your Smile were the essence of what the evening was all about - an opportunity for Ali to showcase her individuality in the best possible way.  Her ability to use acting skills as she sings serves only to enhance what is already world class entertainment.
'The Winner Takes it All' ended a brilliant evening and Ali was indeed that…a winner.   
OKLAHOMA: 2014 (THEATRE)
Maraea Rakuraku, Theatreview, 29th August 2014
The spark between Ado Annie (Ali Harper) and Will (Stefan Olivieri) is fantastic... 
Standouts are Cameron Douglas, whose tone and voice is just lovely, and Ali Harper, who brings so much emotion to her role...
BLOOD BROTHERS: 2014 (THEATRE)
Barry Southam, The Star: 11th July 2014There is a fine rendition of the two mothers, especially by Ali Harper as the solo mother in a low socio-economic envoronment in Liverpool, who displayed her usual stunning voice in the songs.
Charlie Gates, Christchurch Press: 1st July 2014
The show is held together by a standout performance by Ali Harper as the matriarch. She has a fantastic voice, and judges the role well as a still and loving centre at a whirlwind of youth.
Cityscape: 30th June 2014
The cast is excellent across the impressive boards (the set is exceptional), with Harper and Matt Pike's Narrator – the ever-present, black-clad harbinger stalking the cast from the shadows – scorching the stage with blistering performances.
We Built this City, blog: 28th June 2014
Ali Harper is magnificent as Mrs Johnston.  Its hard to say anything more than that, but in my vast experience of viewing YouTube clips of the show since attending suggests you would be hard pressed to find a better Mrs Johnston on any stage, anywhere.  While her required age range is less challenging a progression than starting at age seven, she has to tackle the even tougher task of portraying a loss of hope, youth, dancing and a child, keeping the audience transfixed, start to finish. 
STEVE and BONNIE'S WEDDING: 2014 (MC & CABARET)
Bonnie McKay, Blushing bride: 17th June 2014
Ali Harper inspired our wedding she made our day run so smoothly… She is the best by far, I highly recommend her.. . we couldn't have done it without you, and we thank you from the bottom of our hearts xx
AN EVENING WITH ALI HARPER: 2014 (CABARET)
Doug Kamo, Director DKCM Ltd: 12th May 2014
Ali Harper owns every space she enters, whether in theatre, cabaret or as a recording artist. The Dunedin audience during her recent 'An Evening with Ali Harper' concert were spellbound as she presented a thoroughly entertaining show full of insight to some of her experiences through song, comedy and narrative.
SINGAPORE AIRLINES CABARET: 2014 (MC & CABARET)
Kate Mayo, South Island Sales Manager: 11th February 2014
We had an amazing night and you really made it extra special and very entertaining! and... your voice... amazing ! 
BOMBSHELLS, NZ TOUR, 2013 (THEATRE)
Jo Mills, New Plymouth reporter at 4th Wall Theatre, 19th December 2013
Harper portrays six very different female characters and it soon becomes apparent why she was named the Chapman Tripp actress for the year in 2008. You actually feel that six different actresses have been on stage. Harper captivates the audience. Before their eyes, she skilfully transforms from character to character.
Harper can act, sing and dance with an artillery of ability.
Gina Gilbreath, The Star, 25th October 2013
Bombshells is a one-woman show that demands a lot from its lead actress, and Ali Harper delivers a superb performance, well actually six performances if you count each painstakingly crafted character...
Robert Gilbert, Director of Theatre Arts at Rangi-Ruru Girls School, 22nd October 2013
What a treat and an honour to see this magnificent production. The standing ovation was greatly deserved. Theatrical highlight of the year. Best wishes for the rest of the Christchurch season and remainder of the tour.
David Stevens, Theatreview, 16th October 2013
Ms Harper let's fly with a truly knock-out performance... She has the audience at her feet and many rightly rise to their feet, cheering at the end. 
I shall not easily forget the characters I met last night, and I shall not easily forget the play. If it comes your way, I urge you to see it. It is, I think, a classic of the New Zealand repertory that defies the test of time and it is a proving ground for any actress. 
Adey Ramsel, Theatreview, 12th October 2013
Six monologues encompassing the whole canon of emotion is a feast for all and Harper is a non-stop express of energy and perfection, each line timed within an inch of its life. This is one talented lady! She takes my breath away with her presence and power.
The vignettes range from static widower who reads to the blind, to a 'has been' alcoholic cabaret singer, staggering and attempting to strut her stuff around her comeback stage. Harper injects each with her power and panache, delivering six one act plays, after which you will swear you'd witnessed six full length biographies played out.
I find myself shaking my head more than once in awe at each creation and on two occasions – the aforementioned widower and hobby speaker Tiggy Entwhistle – I cannot see the performer within the character. What better accolade than that? 
Karen Beaumont, Theatreview, 06th October 2013
Zoe Struthers gives Harper the opportunity to show the power and range of her singing voice: a cross between Minnelli and Bassey. She is a convincing American diva.
The ability and fitness to maintain the pace, be convincing as six different women and to hold the audience are all carried off with aplomb. The laughter, attentive silence, wolf whistles and final applause are all indicators of the audiences' reaction to, and enjoyment of, this one woman show.
Roger Childs, Kapiti reviewer, 03rd October 2013
A virtuoso performance from an actress at the top of her game and it  is not hard to see why Ali is a former winner of a prestigious Chapman Tripp award. Starting with the highly stressed thirtyish mother of three to the washed up cabaret artiste of indeterminate age, Ali Harper never missed a beat and added plenty of her own.
20th ANNUAL CANTERBURY HENRY FORD MEMORIAL RALLY (New Zealand), 2013 (Cabaret)
Lorranine & Trevor Stanley-Joblin, Rally Organisers, 29th September 2013
It was both a privilege and a dream to have Ali Harper entertain the participants of our last Henry Ford Memorial Rally at the final destination after organising this event for twenty years in succession.  Ali's professionalism had our Ford owners totally spellbound for the entire concert.  It was just magical to see and hear her sing requests with such precision and beauty.  We were so impressed that we have booked Ali to entertain at a future Canterbury Classic Car Rally.
SKAL INTERNATIONAL, NZ CONGRESS DINNER, 2013 (MC)
Leighton Cameron, President Skal International Christchurch, 06th August 2013
A fantastic Mistress of Ceremonies. From the time she welcomed everyone she had the delegates and their partners in her hand with the professionalism that she portrayed interspaced with amazing singing and interaction with the group. Our Australian delegation was so impressed they want her to attend a future event for them.
DOWN UNDER DIVA: NEW YORK, 2013 (Cabaret)
Alex Rybeck: 29th June 2013
Ali Harper lights up every room she enters, owns every stage she steps upon, and steals every heart that hears her sing.
Christine Lavin, award winning New York singer-songwriter: 29th June 2013
A songwriter's dream, magical and in complete command of the stage. 
To hear American standards performed in a way that no one else has, (that) was magical.  It was a real privilege getting to watch you in action. 
CANTERBURY CYSTIC FIBROSIS FUNDRAISER: 2013 (MC)
Norm Withers M.N.Z.M, retired Deputy Major of Christchurch: 24th May 2013
I had the pleasure of assisting as a licensed Auctioneer recently for a great fundraising cause --- Cystic Fibrosis. I take this opportunity of extolling the performance of Ali Harper the appointed M.C for the evening. She was very professional,clear and engaging and even entertained with a number of songs from her vast repertoire. I have been fundraising for charity since 1983 and Ali Harper would be among the best frontpersons I have encountered over the years. Naturally I have no hesitation in endorsing and recommending her as a real professional package.
NAUGHTY AND NICE: The Court Theatre 2013 (Concert)
The Star by Jo-Anne Fuller: 19th May 2013 
From the opening Jazz Standard 'Teach me Tonight' through to raunchy blues encore 'Dr Long John' the audience was mesmerised. 
Nice job Ali Harper! You transformed a wet and dreary Sunday evening into a spectacular night of quality entertainment. 
CHRISTMAS FUNCTION FOR SKAL: 2012 (Cabaret)
Peter Morrison, President, SKAL International New Zealand: 14th December 2012
It was great to have Ali Harper perform at our SKAL International Christchurch Christmas Luncheon at The George Hotel on 14 December 2012.  She wowed our guests with some fun songs, carols and a delightful duet with our President.  We have booked her to be the Master of Ceremonies at our NZ Congress in July 2013 - she is that great !!!
 
OPENING OF NZ COLLEGE OF MIDWIVES (NZCOM): 2012 (Cabaret)
Karen Guilliland NZCOM CEO: 14th December 2012 
On a warm and sunny celebratory day Ali Harper's singing was the jewel in the crown at our building opening function. Many thanks Ali for being there with heart and soul. 
ALI HARPER IN CONCERT - Wellington: 2012 (Concert)
Roger Childs Kapiti Independent News: 25th September 2012
Ali Harper is an outstanding singer by any standards and would not be out of place on Broadway or in the Albert Hall. 
Ali has a wonderful voice with a superb vocal range and skilful modulation. She showed her remarkable versatility in singing songs by Eva Cassidy, Edith Piaf, Doris Day, Shirley Bassey and Barbra Streisand in the style of those artists. However, she has her own very distinctive voice, and in singing a variety of show songs from Guys and Dolls to The Pyjama Game, Ali played to the audience with great flair and panache.
SIDE BY SIDE BY SONDHEIM: 2012 (Theatre)
The Listener by Faith Oxenbridge: 27th February 2012 
Ali Harper is the standout performer. She carries off the tongue-tangling 'Getting Married Today' with one part musicality to two parts comic timing, then moves effortlessly into a restrained 'Send in the Clowns'. 
A SHORTCUT TO HAPPINESS: 2011 - 2012 (Theatre)
The Listener by Faith Oxenbridge: 05th January 2012 
Ali Harper holds the piece together – seemingly effortlessly – with her passionate, stroppy, sexy and completely convincing Natasha.
Lighthouse Showcase Charity Concert (Cabaret)
Organiser Helen Lord: 5th October 2011
MAGNIFICENT. You made the concert fabulous. The audience adored you. What an incredible entertainer you are.
Australian High Commission concert: 2011 (Cabaret)
Paul O'Sullivan AO : Australian High Commissioner: February 2011
Your performance contibuted greatly to the event and was thoroughly enjoyed by all our guests.
EROS: 2010 (Theatre)
Theatreview by Lindsay Clark: 28th August 2010
As prize manipulator Ingrid, Ali Harper is her zesty self
ON THE ROCKS: 2010 (Theatre)
Theatreview by Lindsay Clark: 20th June 2010
His passion is echoed and enhanced by the omnivorous appetites of Ali Harper's Frieda. Moreover, since she is German, she is the target of the wider world's mistrust, enhancing the precariousness of the Lawrentian stand. The energy and warmth we have seen from Harper in musicals translates into a vivid role here and some of the inevitable poignant moments are hers.
'I LOVE YOU YOU'RE PERFECT, NOW CHANGE!' 2009 (Theatre)
Theatreview by Lindsay Clark: 14th June 2009
Ali Harper is rapidly becoming a national treasure in the world of musical theatre
BOMBSHELLS 2008 TOUR: North Island (Theatre)
Theatre News by John Smythe: 24th July 2008 
In this production the 'blonde bombshell' turns out to be its solo performer Ali Harper: a truly dynamic talent… Bombshells offers an extremely entertaining insight into the lives of six women in the post feminist era. It's a huge challenge for one actress (elsewhere multiple actors are sharing the roles) and Ali Harper meets it with alacrity, using her formidable skills to show us the women rather than vice versa.
Dominion Post by Ewen Coleman: 30th July 2008
Harper and her team have done more than justice to this piece in a polished, professional presentation, her finely tuned performance never missing a beat. Well known for her work in musical theatre, Harper shows in this production that not only does she excel at song and dance routines but she is an exceptionally versatile actor as well.
Capital Times by Lynn Freeman: 6th August 2008 
…each of the six roles in this solo show fits her as tight as the wedding day corset she wears at one stage. And if you think that's impressive, these roles span six decades and none of the aging (backwards or forwards in time) is done with make-up.  It's all her formidable acting ability…. they're all treasures, performed with such depth and gusto that you care for each and every one.
BOMBSHELLS 2007 TOUR: North & South Island (Theatre)
Marlborough Express: 2 March 2007
So good was Harper's performance, that by simply changing into a slightly frumpish costume and putting on a felt hat, it was hard to believe the character was being played by the same actress. In fact each character was so well conceived and portrayed that anyone could be excused for believing there were six actresses on show¦…By selecting a particular mannerism for each character, Harper ensured that each character was unique. Subtle changes in posture and vocal delivery along with the costume changes made each of the women portrayed incredibly real and believable.
The Nelson Mail: 7 March, 2007
For many actors, the mere thought of a solo performance is enough to prevent them doing it, and for good reason. What could be more demanding and testing of your talents than to put yourself before an audience for two hours or so without a safety net? Madness. Nobody there to bounce off, nobody to rely on but yourself. You could sink like a stone. But then, what a buzz if you nail it. Ali Harper must be buzzing like a beehive. Bombshells has given her the opportunity to show exactly what a versatile and commanding performer she is.
Harper's timing was impeccable, her delivery polished, her stagecraft spot on.
Greymouth Star: 12 March 2007
Ali Harper is clearly an actor near the top of her game. In this performance the evidence is all there for the audience to see her ability to memorise two hours of dialogue, her sense of comic timing, and the way she brings diverse character roles to life.
In her performance as a cabaret singer she is able to display not only her comic ability but also her amazing voice.
JACQUES BREL IS ALIVE AND WELL AND LIVING IN PARIS: Circa Theatre (Theatre)
John Smythe, NBR
As the show proceeds her true voice, versatility, intelligent understanding and deep emotional commitment shine through. Her impassioned lament for Marieke, in Flanders field, and the Song of Old Lovers, sung in French, followed by her duet with Matthew Pike of Brel's best-know song, If You Go Away, are high points of the show.
John Bristed, Capital Times
The performers are by and large excellent, and Ali Harper is back in town. She is pleasantly partnered by Matthew Pike, Olivia Bryant, Nick Dunbar and Jason Chasland, and you could only say they sang their hearts out. Their efforts in songs like 'Don't leave me' and 'Songs of old lovers' squeezed a few happy/sad tears here and there.
Maria von Trapp in THE SOUND OF MUSIC: The Court Theatre, Christchurch (Theatre)
Christchurch Press by Timothy Jones: December 2003 
Having been superb as Eliza Doolittle and Nellie Forbush, Ali Harper makes the hat-trick as a simply ideal Maria, a true singing actress in the very best tradition.
Christchurch Star by Barry Grant: December 2003
The casting is brilliant. Ali Harper is as good as we've seen her. Her open eyed, innocent Maria with the golden voice is superb.
Christchurch Press: 2002
Ali Harper surpasses her very fine performance in last year's My Fair Lady.
SOUTH PACIFIC: The Court Theatre, Christchurch (Theatre)
Christchurch Star: 10th December 2002
Ali Harper, a performer of strikingly sincere intensity gives one hundred percent, especially in her songs, managing to look and act more like an American girl next door than many Americans.
The Listener
Ali Harper radiates a Julie Andrews-like purity and innocence as the naive Nellie. Harper sings beautifully too – her rendition of 'I'm in Love With a Wonderful Guy', is, well, wonderful – but it is her spirit and irrepressible charm that ultimately steals our hearts.
SONG AND DANCE: Wellington State Opera (Theatre)
National Business Review: 21st June 2002
Ali Harper excels as Emma, the English rose who opens herself to the world, gets hurt, hurts others and grows stronger as a result. With a beautifully centred actor's sensibility, she draws us into the nameless character's story. Because she neither over-emotes nor uses it as a platform for showing off her skills, our sense of her worth is the greater.
Dominion: 14th June 2002
Ali Harper is a tour de force, performing more than 20 songs as she relates all her boyfriend troubles to us via the letters home to mother. The song Tell Me on a Sunday had real poignancy and Harper deserved the enthusiastic applause."
MY FAIR LADY: The Court Theatre, Christchurch (Theatre)
The Listener: 22nd December 2001
Ali Harper's spirited Eliza is a passionate foil. Harper has a face that could brighten the dullest production, and in this one she shines like a beacon. She sings beautifully, too; it's a relief when Eliza finally stops screeching and mangling her vowels late in act one and Harper soars into melodious song. She could have sung all night.
Christchurch Star: 16th December 2001
The show is Liza's and Ali Harper is wonderful. She sings like an angel and easily convinces as both the raw cockney Liza and the stunning sophisticate. She can be very still, yet her emotional range is encompassing and she rings the changes with a cool confidence.
Christchurch Star: Editorial December 2001 
This Eliza sings better than Audrey Hepburn and has more gusto than Julie Andrews.
TELL ME ON A SUNDAY: Court II, Christchurch (Theatre)
Christchurch Press: 19th April 1999
A full house gave this show a standing ovation on opening night which was a tribute to the quality of Ali Harper's performance. Working solo, with nothing but her own echo to bounce off, she performed effortlessly. She moved around the stage and fiddled with her props with an acutely directed precision that she made look natural. In truth, she gave us an object lesson in how to perform a song rather than merely sing it. She made the musical format look like a form of natural theatre rather than the highly contrived circus balancing act that it is. She achieved this through a range of facial expressions but also through a distinct enunciation of the lyrics so that, for once in a musical, the audience could understand every word. She made the show well worth a visit.
Christchurch Star: 19th April 1999
Ali Harper is wonderful. Looking a little like Marilyn Monroe meets Doris Day, Harper uses her powerful, true voice to good effect.
Theatre News: May 1999 
A one woman 'tour de force' is the description on the poster and it certainly is. Ali Harper took us through Lord Lloyd Webber's one woman show with class, strength of voice and great diction. Ali's performance is remarkable. The standing ovation and cheers at the show's conclusion proved that here is someone with a gift of presence and voice. Her performance is slick, humorous and with at times a touch of pathos.
TELL ME ON A SUNDAY: Circa Theatre, Wellington (Theatre)
Evening Post: 5th October 1998
Ali Harper has a winning presence on stage. Her splendid singing, her fresh appealing blond good looks and her ability to project both the comedy and strong emotional undertow. She is a performer who is clearly going places.
Dominion: 7 October 1998
Ali Harper is stunningly pretty, with a clear, true singing voice and a charming stage presence. All this, and she can act too.
Capital Times: 12th October 1998
Harper was born for musical theatre. She moves well, looks great and above all has a fantastic voice.