Cultivate Joy
Listen to Ali's CDs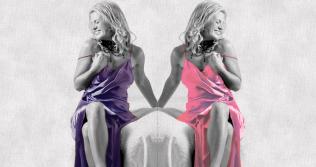 Click 'find out more' to hear music clips from all of Ali's 7 CDs.
Find out more
Cultivate Joy is a subsidiary of Ali-Cat Productions and focuses on health, well-being and positive thinking… in essence 'cultivating joy' and happiness within people's lives.  There are 3 distinct but interrelated areas that Cultivate Joy is focused on:- 
YOGA
Ali is a Hansa qualified yoga teacher who teaches both privately and at Flow Hot Yoga, where her classes are very much in demand.  With over 25 years as a yoga practitioner, Ali has focused her energy over the last 5 years on teaching yoga and passing on her years of knowledge and experience.
Ali is also focusing on wellness retreats and takes groups of up to 12 for yoga-focused weekends in amazing retreats here in New Zealand.  A great way to recharge batteries and have a bit of a detox from normal day-to-day challenges.
SINGING / VOICE
Being a professional entertainer (actor / singer) for over 30 years Ali is in demand as a teacher of both singing and drama.  All ages welcome, both young and young-at-heart.
NLP – NEURO-LINGUISTIC PROGRAMMING
Ali is a qualified NLP practitioner and is a natural listener who focuses on the individuals needs and requirements.
MASTER-CLASSES
Ali can also take master-classes and welcomes any enquiries from Universities, Schools or Drama Groups who are focused on any (or a combination) of the 3 areas above.  
CONTACT US: we'd love to hear from you on the following email address culivatejoy@aliharper.com