Yoga
Listen to Ali's CDs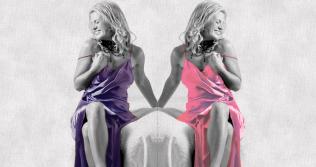 Click 'find out more' to hear music clips from all of Ali's 7 CDs.
Find out more
Cultivate joy and ease in your mind and body in a fun & relaxing space. Beginners welcome! All yoga equipment provided.
Boutique classes – x 6 per class
Private sessions available 1-2 people
"Ali's classes are awesome! She tunes into exactly what I need on the day and I always leave feeling invigorated yet so relaxed. Highly recommend!" Alex M
You can contact us on the following email address: culivatejoy@aliharper.com

Ali is a Hansa qualified yoga teacher who teaches both privately and at Flow Hot Yoga, where her classes are very much in demand.  With over 25 years as a yoga practitioner, Ali has focused her energy over the last 5 years on teaching yoga and passing on her years of knowledge and experience.
Ali is also focusing on wellness retreats and takes groups of up to 12 for yoga-focused weekends in amazing retreats here in New Zealand.  A great way to recharge batteries and have a bit of a detox from normal day-to-day challenges.