Guest Entertainer for Cruise Ships (2023)
Listen to Ali's CDs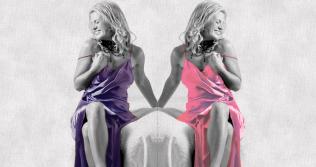 Click 'find out more' to hear music clips from all of Ali's 7 CDs.
Find out more
to the 9th of April
NEXT BOOKING
Ali is a sought after Guest Entertainer for Cruise Ships predominantly around the Pacific, and performs 1-2 feature shows as the showcase entertainer. 
When time permits between her land-based performances Ali normally does 2-3 cruises per year .
With a variety of cabaret performances (in her repertoire) Ali can cater for either a backing track performance, or a 3-piece, or a 7-piece band on the cruise. 
AGENT: Don Casino Entertainment Agency (Florida)
MOST RECENT CRUISE:
Apr 4 - 9: Majestic Princess (Syd - Auckland)
A Natural Woman on Board the Majestic Princess 2023
 SELECTED PHOTOS 2023
 Ali has previously performed feature shows on the following cruise liners -
Sea Princess (x2), Majestic Princess
Pacific Pearl (x2), Pacific Dawn, Pacific Jewel (x2), Pacific Eden, Pacific Aria (x2)
Queen Elizabeth, Queen Mary II, Westerdam
Aurora and the Arcadia (x2)