Guest Entertainer for Cruise Ships (Jul 11 - Jul 16)
Listen to Ali's CDs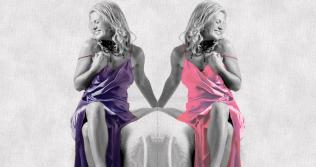 Ali was excited to launch her 5th CD "Songs for Everybody" in August 2017. This along with the other 4 albums showcases Ali's versatility and eclectic taste is music. Click here to hear music clips from the CDs recording, and to order signed copies.
Find out more
At the end of 2014 Ali was invited to be the Guest Entertainer (by Grayboy Entertainment in Sydney) for some cruise ships around the Pacific.  
Ali performs a variety of cabaret performances with either backing tracks, and a 3-piece or 7-piece band on the cruise. 
NEXT CRUISE: Pacific Aria, 11 Jul - 16 July 2019 (Port Vila to Auckland)
Ali has previously performed feature shows on the following cruise liners -
Sea Princess (x2), 
Pacific Pearl (x2), Pacific Dawn, Pacific Jewel (x2), Pacific Eden,
Queen Elizabeth, Queen Mary II,
Aurora and the Arcadia (x2)