Supporters
Listen to Ali's CDs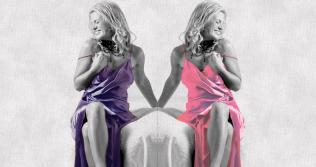 Ali was excited to launch her 6th CD "The Look Of Love" in March 2020. This along with the other 5 albums showcases Ali's versatility and eclectic taste is music. Click here to hear music clips from the CDs recording, and to order signed copies.
Find out more
Ali is delighted to have the support of many New Zealanders and importantly some local Canterbury businesses.  Here are a few businesses that Ali has a special relationship with...
Total Body Concept
Ali loves being pampered by the lovely and nurturing girls at Total Body Concept. Their gorgeous clinic is the perfect place for Ali to unwind, to nourish her skin and have a relaxing treatment using ultraceuticals skincare. 
Pampered and primed ready for her next performance. 
You'll find Total Body Concept here:- 
188 Salisbury Street
Christchurch
(03) 577 5430
Hey Jude
Changing 'her look' for roles and styling her hair to suit a particular period, Jude at Hey Jude knows exactly what Ali needs for her colour and cut
Relax in an intimate salon a stones throw from the middle of town, you too can be transformed by the expertise of Hey Jude.
You'll find Hey Jude here:- 
18 Papanui Road
Merivale
(03) 355 7090
Adrian Lang (and Fatboy & Julio)
If you need an independent Graphic Designer that listens to what you need and works tirelessly with you then Adrian is your man.  
Responsible for most of the graphics for our recent shows (including posters and flyers) Adrian offers a cost-effective, customer centric solution for you.  Highly recommended.
Adrian's contact details are as follows: Email: philipandadrianoz@gmail.com, Phone: (027) 584 0983
Fatboy & Julio Adrian's high quality greeting card range offers contemporary, unique cards that come at a great price...
Cards for every Reason
Cards for every Season