Legendary Divas (2015)
Listen to Ali's CDs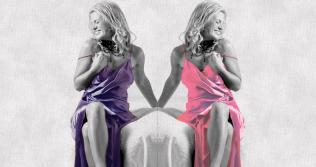 Ali was excited to launch her 6th CD "The Look Of Love" in March 2020. This along with the other 5 albums showcases Ali's versatility and eclectic taste is music. Click here to hear music clips from the CDs recording, and to order signed copies.
Find out more
Legendary Divas
This popular CD was released in February 2015.  Ali celebrates those legendary women that inspired us with their music. Talented, hardworking, original and courageous women who gave so much of themselves no matter the price...  
Shirley, Dusty, Judy, Doris, Dolly, Edith and many more...  
  Click Here To Order The Album Online: Only $25 for a personally signed double CD (ex p&p) !!  
Track samples: 
1.Motown Medley
2. It's Magic
 3. Barbra Streisand Medley
4. Don't Cry For Me Argentina
5. Send in the Clowns
6. I Who Have Nothing
7. Judy Garland Medley
8. Hymme a l'amour
9. I'll Be Seeing You
10. You've Got  A Friend
11. (You Make Me Feel) Like a Natural Woman
12. Quiet Please There's A Lady On The Stage
Go back to the top of the page