Singing / Voice
Listen to Ali's CDs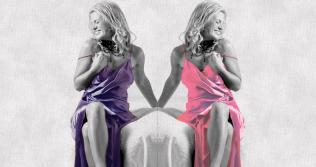 Ali was excited to launch her 6th CD "The Look Of Love" in March 2020. This along with the other 5 albums showcases Ali's versatility and eclectic taste is music. Click here to hear music clips from the CDs recording, and to order signed copies.
Find out more
With 30 years as a professional singer & actor, Ali teaches all ages and abilities to discover and embrace your own uniquely authentic voice.
Whether singing or wanting to be more confident with public speaking, Ali's playful approach is both liberating and rewarding.
30 min - 45 min - 1 hr lessons
"I have been singing all my life and since going to Ali I have found the overwhelming result is that she has brought back the joy of singing for me. Ali has encouraged me to develop my individual style while challenging and developing my voice quality and skill as a singer. 
The fun I now have with singing combined with regular yoga classes with Ali has meant my physical and mental well-being is at an optimum. What a bonus for life."
Mary C
You can contact us on the following email address: culivatejoy@aliharper.com