The Look of Love (2020)
Listen to Ali's CDs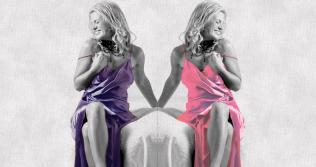 Ali was excited to launch her 6th CD "The Look Of Love" in March 2020. This along with the other 5 albums showcases Ali's versatility and eclectic taste is music. Click here to hear music clips from the CDs recording, and to order signed copies.
Find out more
Fifteen songs (13 tracks) specially selected from the collection of hit songs by Burt Bacharach.
This CD features music from some of New Zealand's finest musicians including strings from the amazing CSO.
A musical treat for the heart and soul.
Click here to order the album online: $25 for a personally signed CD (ex p&p)... order more than 1 CD and the postage is free :-) 
                       (Click on the photo see the CD details)
Track samples:    
 1. The Look of Love 
 2. I'll Never Fall In Love Again
3. I Say A Little Prayer 
 4. Alfie
  5. Do You KNow The Way To San Jose 
 6. Walk On By
 7. A House Is Not A Home 
 8. Who'll Speak For Love 
 9. Raindrops Keep Falling on My Head / This Guy's In Love (Medley) 
 10. I Just Don't Know What To Do With Myself / Anyone Who Had A Heart (Medley) 
 11. Always Something There To Remind Me
 12. What The World Needs Now
 13 That's What Friends Are For
 Go back to the top of the page