About
Listen to Ali's CDs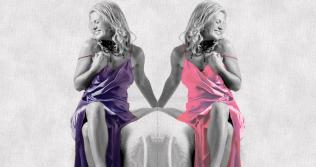 Ali was excited to launch her 5th CD "Songs for Everybody" in August 2017. This along with the other 4 albums showcases Ali's versatility and eclectic taste is music. Click here to hear music clips from the CDs recording, and to order signed copies.
Find out more
Click to see Ali's Bio (2018) : PDF
Click to see Ali's performance CV (2018) : PDF
      1987 ATCL Speech and Drama
      1994 Graduated from Toi Whakaari: The New Zealand Drama School
      2008 Chapman Tripp Actress of the Year for 'Bombshells'
      2014 Best Actress award from United Solo Festival, NYC for 'Bombshells'
      2018 Best OneWoman Show from United Solo Festival, NYC for 'Songs for Nobodies'
Award winning Entertainer Ali Harper is a graduate of Toi Whakaari: The New Zealand Drama School.  With her career spanning over 25 years, Ali has starred in numerous musicals and plays throughout New Zealand. She has many highlights including Mary Poppins, Blood Brothers,Mamma Mia, Legally Blonde, My Fair Lady, The Sound of Music, Guys and Dolls, South Pacific, A Shortcut to Happiness, Side by Side by Sondheim, Jacques Brel is alive and well and living in Paris, Jerry's Girls, The Rocky Horror Picture Show and Tell Me on a Sunday. 
In 2018, Ali toured New Zealand with Songs for Nobodies by Joanna Murray-Smith which had been launched at The Court Theatre in 2017. The tour travelled to 21 towns throughout New Zealand and culminated in Ali winning 'Best One Woman Show' in New York at the prestigious United Solo Festival. 
Other New Zealand Tours include Chess, Evita, Pirates of Penzance, Oklahoma and the one-woman play Bombshells, where Ali wasawarded 'Best Actress' at the United Solo Festival in New York in 2014 and 'Chapman Tripp BestActress' in Wellington in 2008. 
This year Ali also performed her cabaret show A Down Under Diva! in New York at Don't Tell Mama and she has had other performances in New York at The Metropolitan Room in 2013 and 2014. 
Ali's production company Ali-Cat Productions produces and tours her solo shows; A Doris Day Special, Legendary Divas and Naughty and Nice throughout NZ, and she also enjoys time abroad as a Guest Entertainer on Cruise ships and performance coaching specialising in Vocal Yoga. 
Television credits include Hope and Wire, The Strip, Market Forces and resident singer for 4 years on TV One's Dancing with the Stars as well as Morning Radio Host on Wellington's Classic Hits. 
Ali's five albums are A Doris Day Special, Legendary Divas, Naughty and Nice, Songs for Everybody and Something So Right.
www.aliharper.com
Facebook: aliharpernz
Tweet: ali_aliharper