Interviews
Listen to Ali's CDs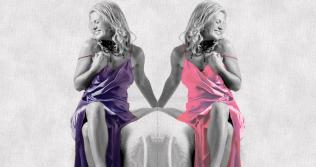 Ali was excited to launch her 5th CD "Songs for Everybody" in August 2017. This along with the other 4 albums showcases Ali's versatility and eclectic taste is music. Click here to hear music clips from the CDs recording, and to order signed copies.
Find out more
Ali Harper: Radio NZ, 23 September 2014
Ali  chooses 'Everybody Loves a Lover' sung by Doris Day.
Ali Harper: Bombshells, August 2013
Ali's upcoming one-woman play is the topic of discussion with Brian Kelly of The Coast Radio Network.
http://www.thecoast.net.nz/player/ondemand/bombshells
Ali Harper: Naughty and Nice
Ali talks to Jim Mora about the upcoming Naughty and Nice album, and subsequent trip to New York to perform at the world famous Metropolitan Room.
Also, Ali talks to Chris Lynch on Newstalk ZB (14/02/2013) talking about the album. Newstalk ZB (14/02/2013)
Ali Harper in Concert
Ali hits the airwaves to promote some upcoming cabaret shows. With Mike Yardley on ZB 05/11/2012
 On the Rocks snippet
Audio from The Arts on Sunday: 13 Jun 2010



Radio NZ interview with Jim Mora for 'Bombshells'
'8 months to Mars': August 2008