Interviews (Radio)
Listen to Ali's CDs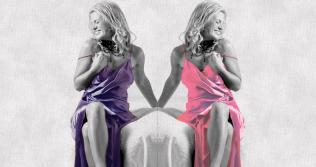 Ali was excited to launch her 6th CD "The Look Of Love" in March 2020. This along with the other 5 albums showcases Ali's versatility and eclectic taste is music. Click here to hear music clips from the CDs recording, and to order signed copies.
Find out more
Ali is a popular radio host and can be regularly heard on the radio as a guest speaker.  Here are some selected radio interviews over the past few years.
29 Jan 2021: What the world needs now, The Look of Love
15 Mar 2020: The King of Love Songs, Look of Love
19 September 2017: Doris Day
22 June 2017: Songs for Nobodies (review by Grant Hindin Miller)
15 June 2015: Ali  chooses 'Dancing Queen' sung by ABBA
23 September 2014: Ali  chooses the best song ever written, 'Everybody Loves a Lover' sung by Doris Day
 29 Apr 2013 - Ali talks to Jim Mora about the upcoming Naughty and Nice album, and subsequent trip to New York to perform at the world famous Metropolitan Room.
13 Jun 2010: On the Rocks snippet from The Arts on Sunday
4 Aug 2008: RNZ IV with Jim Mora '8 months to Mars'