Previous shows
Listen to Ali's CDs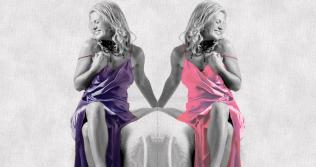 Ali was excited to launch her 5th CD "Songs for Everybody" in August 2017. This along with the other 4 albums showcases Ali's versatility and eclectic taste is music. Click here to hear music clips from the CDs recording, and to order signed copies.
Find out more
Ali is one of New Zealand's most versatile performers, an accomplished singer and actor, she is also an 'MC with a difference', and has done many voiceovers and ads for Radio and TV.  
Click here to see some of the Musicals and Plays that Ali has been privileged to perform in over the years.
And on this link is some previous Cabaret performances.
She is also a master (or mistress) of the Cabaret... find out more

.  

Ali has also released four albums: her debut album 'Something So Right', her Jazz and Blues double CD 'Naughty & Nice', 'Legendary Divas' and 'A Doris Day Special'.  Click here to hear some music clips from all 4 albums.