Great Hall Lunchtime Concert Series (ChCh) Aug 22
Listen to Ali's CDs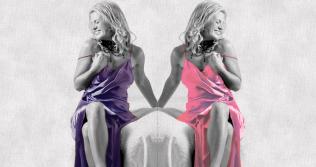 Click 'find out more' to hear music clips from all of Ali's 7 CDs.
Find out more
Great Hall Christchurch
1:10pm - 1:50pm
Join Tom Rainey (piano) and I as we treat you to a lunch filled with jazz standards, musical theatre and some other tasty morsels. Delicious lunchtime fare!
Only $10-$15 per ticket
This concert is part of the Great Hall Lunchtime Concert Series 2022, showcasing a remarkable line-up of renowned local, national and international artists performing in a beautiful heritage venue.
Special $10 tickets for Member of the Friends of the Arts Centre society. Click here to find out how to join.
Students tickets
To purchase students tickets during the red traffic light setting, please email concertsforchristchurch@gmail.com