A Little Night Music (ChCh) Aug 24-27
Listen to Ali's CDs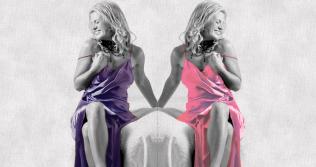 Click 'find out more' to hear music clips from all of Ali's 7 CDs.
Find out more
The Great Hall
to Aug 27, 4 performances
NEW SEASON
A Little Night Music is coming to the Arts Centre's Great Hall in Christchurch and promises to be an evening of theatre that is filled with surprising liaisons and long-simmering passion with a cast that are both loved and familiar to Christchurch audiences.
This production is also a fitting way to honour one of the world's most influential musical theatre composers Stephen Sondheim who died late last year and is known for his numerous musicals including Sweeney Todd, Merrily We Roll Along, Follies, Company, Into the Woods, West Side Story and Gypsy.
At the helm will be Director Louise Glossop who is producing this production alongside her  husband Ben Glossop. This will be their 2nd production following their successful season of A Secret Garden in 2021 through their production company Enchanting Productions.
The Christchurch production's Musical Director is Mark Dorrell who was a personal friend of Stephen Sondheim and also was in the Royal National Theatre's production of A Little Night Music in 1995.
What is the Show about?
A Little Night Music opened on Broadway in 1973. It has seen runs in the West End, been made into a film, performed by the New York City Opera, and revived on Broadway in 2009. It has won a Tony for best musical, for best book, and for best original score, and a Drama Desk award for outstanding book, outstanding music, and outstanding lyrics.
The show is set in a weekend country house in turn of the century Sweden, bringing together a taste of love's endless possibilities. Hailed as witty and wildly romantic, the story centres on the elegant actress Desirée Armfeldt and the spider's web of sensuality, intrigue and desire that surrounds her.
Sondheim's most commercially successful song Send in the Clowns is performed by the character Desiree who is being played by Christchurch's much-loved singer and actor Ali Harper.
Ali is in great company as the coveted role has been played around the world by actresses such as Judi Dench who won an Olivier for best actress in a musical, Catherine Zeta-Jones, the Broadway production received four Tony nominations with Zeta-Jones winning for best actress and Elizabeth Taylor portrayed the role in the film adaptation in 1977.
Judy Collins recorded the show's Send in the Clowns reaching the Top 40 in 1975 and then the Top 20 in 1977, after the song won the Grammy for Song of the Year. 
An amazing cast