Yesterday (Mar-Apr 21)
Listen to Ali's CDs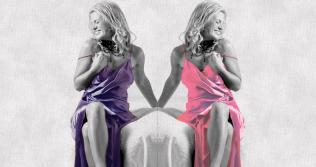 Ali was excited to launch her 6th CD "The Look Of Love" in March 2020. This along with the other 5 albums showcases Ali's versatility and eclectic taste is music. Click here to hear music clips from the CDs recording, and to order signed copies.
Find out more
onwards, 12 cities around NZ
tbc
Ali is excited to be part of a unique new musical revue features exciting Kiwi talent performing the greatest hits of the 70's. 
From songs like ABBA's Dancing Queen to KENNY ROGERS' Ruby Don't Take Your Love To Town…and BONEY M's Rivers Of Babylon to LEO SAYER's You Make Me Feel Like Dancing, you'll enjoy a 2 hour show of non-stop hits, colourful choreography and informative and humorous banter.
The show is being toured by the amazing Stetson Group: 12 cities across New Zealand starting in Christchurch, Sat, March 27.  Click on the Poster or Booking Link to see when the show hits a town near you.
CLICK HERE FOR THE BOOKING LINKS
As well as Ali, other Artists include Matt Pike, Leanne Howell and Cole Johnston, all led by Musical Arranger Tom Rainey.  A show not to miss!!