Voices Across The Ditch
Listen to Ali's CDs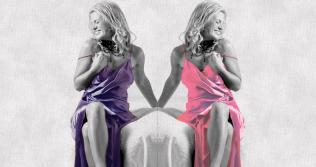 Ali was excited to launch her 6th CD "The Look Of Love" in March 2020. This along with the other 5 albums showcases Ali's versatility and eclectic taste is music. Click here to hear music clips from the CDs recording, and to order signed copies.
Find out more
Te Auaha, Wellington
7:30pm
Vision Musical Theatre Presents: 
Voices Across The Ditch: An Australian Bushfire Relief Concert

Prepare for a fabulous night of New Zealand's best musical theatre talent!

100% of your ticket price will be donated to charities currently fighting against the bushfires currently devastating Australia (WIRES & Australian Red Cross).

Featuring: Jo Hodgson, Chris Crowe, Nick Purdie, Jane Keller, Ellie Neal & more!

Special Guests: West End's Sherene Clarke & New Zealand's singing theatre sweetheart; Ali Harper!

Masterfully accompanied by West End's Mark Dorrell.
On Saturday 22 February 2020 at 7:30pm

Tickets are $20 for Mezzanine seating and $30 General Admission.

100% of your ticket price INCLUDING the 30c booking fee will be donated towards WIRES Wildlife and Australian Red Cross, helping these charities aid Australian's in the wake of these devastating bushfires.

We WILL sell out so get in quick to avoid disappointment!

To directly book, follow this link:

See you there!