The Look of Love
Listen to Ali's CDs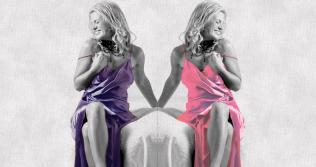 Ali was excited to launch her 6th CD "The Look Of Love" in March 2020. This along with the other 5 albums showcases Ali's versatility and eclectic taste is music. Click here to hear music clips from the CDs recording, and to order signed copies.
Find out more
onwards
venues and times tbc
Hi everyone! Due to new Govt guidelines restricting gatherings over 100, we have had to postpone the Look Of Love in Christchurch at The Piano on the 21st and 28th of March.
All ticket purchases will be honoured and given priority seating at new performances provisionally booked for the 12th and 19th of Sep...
I look forward to seeing you there with your singing voices... please keep safe... 
Ali xx 
BOOKING LINKS: 
NELSON: Theatre Royal Nelson, Saturday 14 March 2020
CHRISTCHURCH: The Piano Centre for Music & The Arts, Saturday 12 September 2020: 2:00pm and 7:30pm, and Saturday 19 September 2020: 2:00pm and 7:30pm
PERFORMANCES ARE POSTPONED UNTIL SEPT due to COVID-19
Book through The Court Theatre Box Office (4 performances) (0800) 333 100
WELLINGTON: Circa Theatre:   04 April 2020 – 02 May 2020 
SEASON CANCELLED due to COVID-19 (hopefully reprogrammed in 2021)
INVERCARGILL: Civic Centre (Southland Festival of The Arts):16 May 7:30pm 
PERFORMANCE POSTPONED due to COVID-19 (hopefully reprogrammed in August 2020)
Performance will be with the Ascot Hotel Brass Band