The Look of Love
Listen to Ali's CDs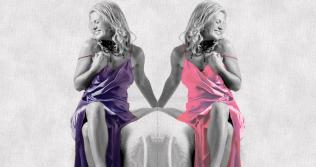 Ali was excited to launch her 5th CD "Songs for Everybody" in August 2017. This along with the other 4 albums showcases Ali's versatility and eclectic taste is music. Click here to hear music clips from the CDs recording, and to order signed copies.
Find out more
onwards
venues and times tbc
Wahoo! I am excited to finally announce what has been brewing in my heart and on my lips over the past months.  Through-out 2020 I will be touring with my new show 'The Look of Love' celebrating all those masterful hit songs of Burt Bacharach.
First up Nelson, Ashburton, Christchurch, Wellington and Invercargill is on the calendar from March to May with more dates and venues to be announced.
I can't wait to share with you my love for 'What the World Needs Now' and 'I Say A Little Prayer' in 2020.
Ali xx
BOOKING LINKS: 
NELSON: Theatre Royal Nelson, Saturday 14 March 2020: 2:00pm 
NELSON: Theatre Royal Nelson, Saturday 14 March 2020
ASHBURTON: Ashburton Trust Event Centre, Saturday 19 March 2020: 7:30pm 
CHRISTCHURCH: The Piano Centre for Music & The Arts, Saturday 21 March 2020: 2:00pm and 7:30pm, and Saturday 28 March 2020: 2:00pm and 7:30pm
Book through The Court Theatre (4 performances) 
WELLINGTON: Circa Theatre:   04 April 2020 – 02 May 2020 
INVERCARGILL: Civic Centre (Invercargill Arts Festival):   16 May 7:30pm 
Bookings open in February 2020:  Performance will be with the Ascot Hotel Brass Band