The Look of Love (Wellington)
Listen to Ali's CDs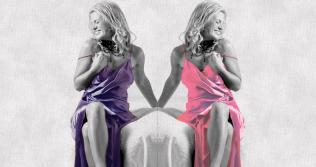 Ali was excited to launch her 6th CD "The Look Of Love" in March 2020. This along with the other 5 albums showcases Ali's versatility and eclectic taste is music. Click here to hear music clips from the CDs recording, and to order signed copies.
Find out more
onwards at Circa Theatre
tba
Burt Bacharach's hit songs have a sound like no other… poignant, atmospheric, beautiful.
The king of love songs in the 60s and 70s, Bacharach's music has stood the test of time and continues to touch millions of hearts all over the world.
Join award winning singer Ali Harper, Musical Director pianist Tom McCleod and guitar maestro Callum Allardice as they weave through the Grammy award winner's extensive collection – 'Close To You', 'Alfie', 'That's What Friends Are For', 'Walk On By', 'Anyone Who Had A Heart', 'I Say A Little Prayer' and reminds us 'What The World Needs Now' in 'The Look of Love'.
If you have enjoyed Ali's previous shows – 'Songs For Nobodies' (Awarded Best One Woman Show at the United Solo Festival, New York 2018), 'A Doris Day Special', 'Legendary Divas', 'Bombshells' (Awarded Best Actress, United Solo Festival, New York 2016 & Best Actress, Chapman Tripp Awards 2008) – then you won't want to miss 'The Look of Love.'   
"Ali Harper lights up every room she enters, owns every stage she steps upon, steals every heart that hears her sing." – Alex Rybeck, New York  
"Harper transcends the "star" label to prove herself a true artist." – John Smyth, Theatreview
"Ali Harper is a songwriter's dream. Magical and in complete command of the stage." – Christine Lavin, award-winning New York singer, songwriter 
TO BOOK:   
WHERE IS THE VENUE?   
Circa Theatre, 1 Taranaki Street, Wellington
Performances are in Circa 1
Preview Friday 22 Jan 2021, Opening night Saturday 23 Jan 2021, Closing night 20 February 2021
26 shows in total to choose from
The Making of the Album: The Look Of Love