Release Our Love (Song for NZ)
Listen to Ali's CDs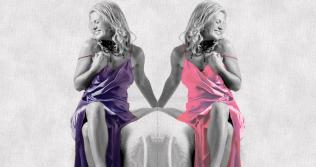 Ali was excited to launch her 5th CD "Songs for Everybody" in August 2017. This along with the other 4 albums showcases Ali's versatility and eclectic taste is music. Click here to hear music clips from the CDs recording, and to order signed copies.
Find out more
A SONG FOR
Christchurch and NZ
Now is the time for us to encourage change and compassion...
 As a proud and passionate Cantabrian and New Zealander, I have been extremely shocked and saddened by what has happened here in Christchurch on March 15, 2019.
In the days following that Friday, I wrote a song called RELEASE OUR LOVE as a token of my love for the innocent people that died and to the survivors and their families. Several weeks on I have decided to release this song as a way of saying we must continue the conversations and move forward stronger, determined, more loving - so that we may never forget.


SEE THE VIDEO HERE
Proceeds from each Download of RELEASE OUR LOVE will go directly to the Victim Support Official Givealittle Page.

Thank you to my incredible team who gave their time to help make this possible; Musical Arranger David Sidwell, Musical Director & pianist Richard Marrett, singers Frankie Leota & the Cobham Intermediate Chorale with Josh Ratulomai, Thom O'Connor & Michael Bell at Orange Studios, Tane Hipango, Philippa Chilvers, Tanemahuta Gray, Jennifer Ward-Lealand & Peter Rattray.
 
We would love you to all share RELEASE OUR LOVE with your friends, colleagues and family so that we may encourage and radiate love and peace through-out Aotearoa and beyond.


Arohanui,

Ali x