Legendary Divas - Nelson (Feb 16)
Listen to Ali's CDs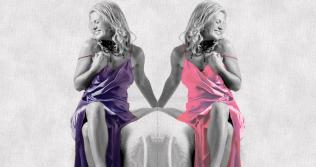 Ali was excited to launch her 5th CD "Songs for Everybody" in August 2017. This along with the other 4 albums showcases Ali's versatility and eclectic taste is music. Click here to hear music clips from the CDs recording, and to order signed copies.
Find out more
Theatre Royal Nelson
7:30PM
Starring award-winning Ali Harper who last appeared in Nelson with the popular one woman show Songs for Nobodies at the Nelson Arts Festival. Legendary Divas is a celebration of all those incredible women that have inspired us with their music.
Expect nostalgia, comedy, audience participation, a rip roaring 80s medley with a splash of Madonna as well as many stories enlightening the audience; French Chanteuse Edith Piaf's connection with the Resistance, a Julie Andrew's My Fair Lady spoof to Dolly Parton's love for the nip and tuck.
Glamorous and captivating. Legendary Divas is a feast for anyone who wants to reminisce and celebrate those extraordinary women who will always remain in our hearts through their music.
Tickets on sale from 1 December 2018, 9.00am. Early bird special from 1 Dec 2018 to 15 Jan 2019.
Bookings:
Phone: (03) 548 3840
"Legendary Divas is a memorable night of great music and songs from a New Zealand legend, Ali Harper"
 Hamilton Theatreview