A Doris Day Special (South Island Tour)
Listen to Ali's CDs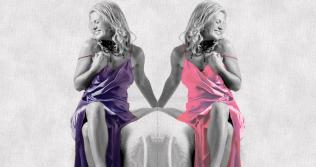 Ali was excited to launch her 5th CD "Songs for Everybody" in August 2017. This along with the other 4 albums showcases Ali's versatility and eclectic taste is music. Click here to hear music clips from the CDs recording, and to order signed copies.
Find out more
Onwards, 4 venues
see details below
When the sad news was announced that our beloved Doris Day had left us, I thought what better way to celebrate and honour her life then to remount my show 'A Doris Day Special.'
The following venues will be rolled out in August (Dunedin and the North Island will be later in the year :-))... 
So... grab a friend or 2 and get in quick…
ASHBURTON: August 15th at 7:30pm, booking link or purchase tickets at the Ashburton Trust Event Centre, (03) 307 2010
WANAKA: August 17th at 7:30pm, booking link or purchase tickets at Ritual Espresso Cafe (cash only)
CHRISTCHURCH: Saturday August 24th at 2:00pm and 7:30pm, booking link or purchase tickets at The Court Theatre, (0800) 333 100
NELSON: August 31st at 2:00pm and 7:00pm, booking link or purchase tickets at the Theatre Royal Nelson, (03) 548 3840
You sigh the song begins, you speak and I hear violins, it's.... A DORIS DAY SPECIAL coming your way in August!! xx