Commercials and Jingles
Listen to Ali's CDs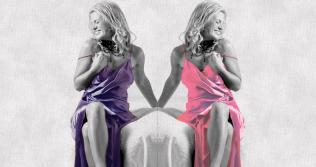 Ali was excited to launch her 6th CD "The Look Of Love" in March 2020. This along with the other 5 albums showcases Ali's versatility and eclectic taste is music. Click here to hear music clips from the CDs recording, and to order signed copies.
Find out more
Ali has over 20 years experience in voice-overs and jingles for TV and radio.  
Ali possesses a classic radio voice that exudes warmth and emotion, and it's no wonder she is in high demand.
Click on the links below to hear some commercials and jingle examples:
Radio ad for Legendary Divas: 30 second voiceover
Radio ad for Mamma Mia: 14 second voiceover
Radio ad for Mamma Mia: 30 second voiceover
Radio ad for Legendary Divas: 30 second voiceover
Ad for great Christchurch attractions
Pegasus Ad 
Bombshells Ad for Dunedin (Fortune Theatre) 
Nood TV commercial voiceover 2011 #1
Nood TV commercial voiceover 2011 #2
TV commercial - for women drink drivers
>