Naughty and Nice
Listen to Ali's CDs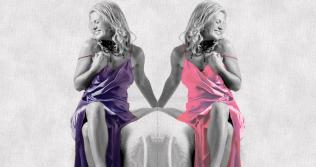 Ali was excited to launch her 5th CD "Songs for Everybody" in August 2017. This along with the other 4 albums showcases Ali's versatility and eclectic taste is music. Click here to hear music clips from the CDs recording, and to order signed copies.
Find out more
Ali's Double Album - Naughty and nice 
 A recently released double CD desribed as a 'chocolate box' of Blues and Ballads with distinctive French and Latin flavours.
Click Here To Order The Album Online: Only $30 for a personally signed double CD (ex p&p) !! 
Track samples (Naughty side):
1.Teach Me Tonight
2. He Ain't Mr Right
 3. I'm a Woman
4. Hernando's Hideaway
5. Good Man is Hard to Find
6. Big Spender
7. Perhaps, Perhaps, Perhaps
8. Long John Blues
9. Barbie Song
Track samples (Nice side):
1. If You Leave Me Now
2. In my Daughter's Eyes
3. The Shadow of your Smile
4. Secret Love
5. Babe I'm Gonna Leave You
6. What a Wonderful World
7. Les Feuilles Mortes (Autumn Leaves)
8. Touch the Hand of Love
9. Songbird
10. Song of Old Lovers / If you go away (Ne Me Quittes Pas)