Naughty & Nice Album - the story
Listen to Ali's CDs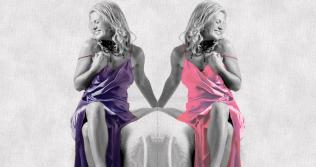 Ali was excited to launch her 5th CD "Songs for Everybody" in August 2017. This along with the other 4 albums showcases Ali's versatility and eclectic taste is music. Click here to hear music clips from the CDs recording, and to order signed copies.
Find out more
Click here to hear some clips from all the songs on the album.
But... back to the beginning...
Ali was excited to launch her double CD Naughty and Nice in 2013. The album was released on the 23rd of April 2013.
The recording weekend was booked for March, with a fantastic team of musicians and arrangers, and importantly 19 fabulous songs were hand selected by Ali. The team consisted of arrangers; Richard Marrett, Michael Bell, Luke Di Somma, Gwyn Reynolds, Alex van den Broek and Cameron Pearce on Arrangements, Musicians; Richard Marrett, Tim Sellars, Mike Ferrar and Richie Pickard, Saxophonist Gwyn Reynolds, Cameron Pearce and Scott Taitoko and singer Matthew Pike.
Why Naughty and Nice you ask? Well, lets hear from Ali… "…it's a bit of a running joke with friends and my audiences. I pride myself on being a little bit nice and whole lotta naughty especially as I get older! In my theatrical life I have done my fair share of pure, innocent leading lady roles and then when I do my concerts I turn things up a bit and pop in some deliciously naughty songs I have picked up on my travels".
The album which will include 2 C.Ds (one side 'naughty' and one side 'nice') so that audiences can take a piece of Ali home and relive those live crazy fun filled moments along with the beautiful and sentimental ones with some of NZ's finest musicians and arrangers based in Christchurch.
Here's Ali talking to Chris Lynch on Newstalk ZB (14/02/2013), and Gary on Plains FM (16/02/2013) about the exciting new album.
Pledge Me...
A pledge me page was launched from late Jan until the 28th Feb, and we were humbled by the fantastic support and goodwill messages from many people. Here's Ali talking a little bit more about the album and the pledge me concept.
We exceeded our initial target and we would especially like to thank the following people who very kindly contributed on the pledge me site.
(In alphabetical order) Ainslie Thompson, Ali Jones, Angela Hegarty, Bruce Phillips, Bryan Aitken, Colleen Caccia-Birch, Caitlin Smith, Catherine Sullivan, Charlotte Kerrigan, Cherie Kennelly, Dale Harlen, Duncan Ferguson, Elisabeth Lang, Emmerson-leigh Morgan, Eric Gardiner, Fiona McCormick, Helen Lord, Jayne white, Jo Hodgson, Joanna Ford, John Dow, Joy & Terry Braggins, Judy Bain, Julian Weir, Kate Heyns, Katrina Talbot, Kelly Hocking, Ken Mathers, Lauren Marshall, Leighton Cameron, Liz Winters, Margaret Harper, Matt Cave, Matt Tong, Melissa Leslie Benge, Michelle Carroll, Mike Southward, Neal Cave, Neville Cardiff, Peter Nelson, Phoebe Fulton, Russell Ward, Ruth Aspden, Sara Hill, Sarena Tokona, Sarah Quayle, Shirley Gibson, Simon George, Simon Rennie, Sir John Todd, Stephen Compton, Suzanna Taylor, Timothy Evans, Tracey Perkins, Trish Barker, Trish Elliott, Trudy Colton, Wendy and Wayne Hutchinson, Yvette Popovich, Zora Mickoski
The Recording Weekend...
The 2nd and 3rd of March was a mammoth weekend of recording, and the professionalism of the musicians coupled with the skill of soundman Dave Cooper and Musical Director Michael Bell meant that all 19 songs were recorded ready for mixing and editing… a fantastic effort by all !!
Here's a video capturing some of the moments from the recording weekend.
Mixing and editing the album
Tho following 6 weeks were spent mixing and editing with Michael Bell, and then cast by the finely tuned ear of Peter Rattray.  Here's a YouTube Clip of "Jacques Brel's Song of Old Lovers / Ne Me Quittes Pas" with clips from the recording day.  Out thanks to Ron Rodger for putting it all together so professionally.
The album - music clips...
Our thanks to Dan Cardiff, who designed the album cover and insert - all the way from Colombia !!
Click here to hear some clips from all the songs on the album.
Click here to order the album online: Only $30 for a personally signed double CD (ex p&p) !! 
The Concerts...
Friday 10th May @ 7.30pm
Southwards Theatre @ Southwards Car Museum
Otaihanga Road,
PARAPARAUMU
Saturday 11th May @ 7.30pm
Old St Pauls
34 Mulgrave Street, Thordon,
WELLINGTON
Saturday 18th May @ 7.30pm
Northbrook Chapel
Rossburn Receptions
Spark Lane,
RANGIORA
Sunday 19th May @ 7.30pm
Court Theatre Centre
Bernard Street, Addington
CHRISTCHURCH
 'What a fantastic journey'